3/16 Spend some time with Li'l Cap'n Travis at SXSW this year.
WED 3/17 St. Paddy's Day at the DOG AND DUCK PUB at 8:00 pm
SAT 3/20 SXSW Showcase at the AMSTERDAM CAFE, LCT at 11:00 pm

12/26 R.I.P. Vic Chesnutt. A brilliant songwriter and unforgettable performer.

Donate to Vic's family here: http://kristinhersh.cashmusic.org/vic/
9/26 two grand champeen shows coming up in Austin:
sunday @ beauty bar w/ birds of avalon
next wednesday @ stubb's w/ prescott curlywolf
3/1 Going to SXSW 2009 this month? Don't miss official showcases as well as party appearances from I Love Math and Li'l Cap'n Travis.
1/27 the new I Love Math album is out now! Visit the catalog page to buy it today!
5/13 listen to "Some Bridges Are For Burning" + new mp3 covers of Guided By Voices and The Zombies on the I Love Math sneak peek page.
3/8 glurp and summer break records will be releasing the new album from I Love Math. Look for an appearance by the band at this year's SXSW.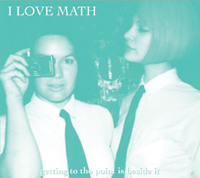 11/19 The Mendoza Line is featured in the latest issue of Magnet.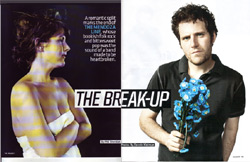 8/21 30 Year Low, the new double CD from The Mendoza Line is in stores now. The limited edition 2 CD version is available in our online store for $13.50 (postage paid!). Click the catalog link above.
The All Music Guide says, "it's fast and most decidedly furious. Like the best divorce albums, it offers sadness, pathos, and the electric thrill of great music forged in the crucible of pain."
7/30 Check out the entire Mendoza Line album on this cool ecard
7/25 The press have spoken on Twilight On Sometimes Island:
KEXP Music Director Don Yates says,"This Austin band just keeps getter better. Their 4th album is a beautifully crafted set of summery, country-fried psych-pop."
The Austin Chronicle says ,"Brian Wilson's voices are one inside Li'l Cap'n Travis" 4 Stars
6/23 Li'l Cap'n Travis available now on the catalog page!
5/10 glurp new album sneak peeks:
5/9 The new Li'l Cap'n Travis album, Twilight On Sometimes Island, is coming this June. Prepare yourself for teenage despair, Eskimo children, vampirism, and island-prison escapes...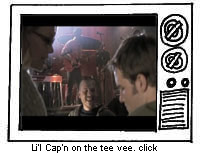 2/27 Yes, that was Li'l Cap'n Travis on last week's episode of Friday Night Lights. View it online here
2/28 Grand Champeen featured on MSNBC
1/28 New Release alert! - New mini-album from Brooklyn's The Mendoza Line coming this Summer on glurp. Bonus disc with b-sides, covers, demos and more.
9/01 The new John Dufilho album is out. Get it here.
1/29 glurp relocates to Seattle!